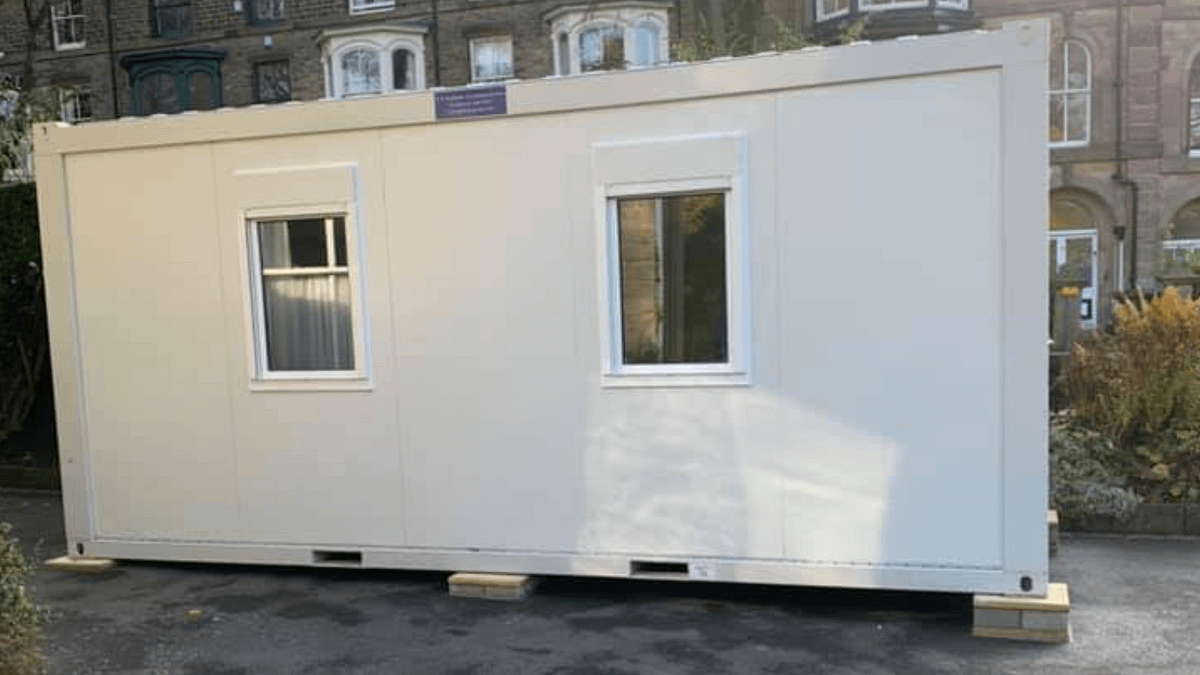 Craig contacted us to discuss supplying visitor rooms to his three care homes as the residents were having to see their loved ones outside and the Peak District weather is changeable at best.
A design was agreed upon with a door at either end and two windows to maximize light, Craig will install a solid, clear panel in the middle of the building to allow the resident and their family member to see and speak to each other with no risk.
They were delivered to all three care homes on the same day.
We've just received some more images of the visitor pods now they have their decals