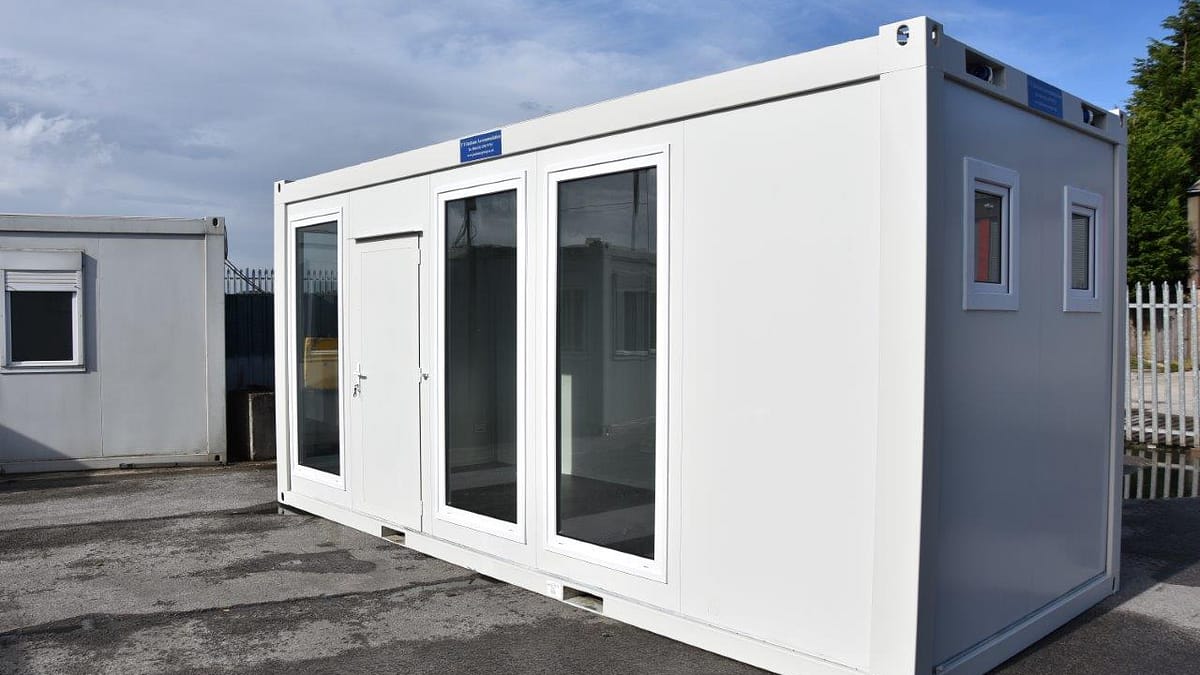 We have recently supplied a single new 20′ x 8′ building to Fairford Medical, which supplies mobile CT and MRI scanners to hospitals across the country.
The building is to be used as a waiting and changing area adjacent to their mobile scanners.
Four full-length windows in the main waiting area will give a feeling of space and light, while the small high level obscured windows in the changing area will give, light, privacy and ventilation. The addition of a curtain to this area adds to the privacy offered.