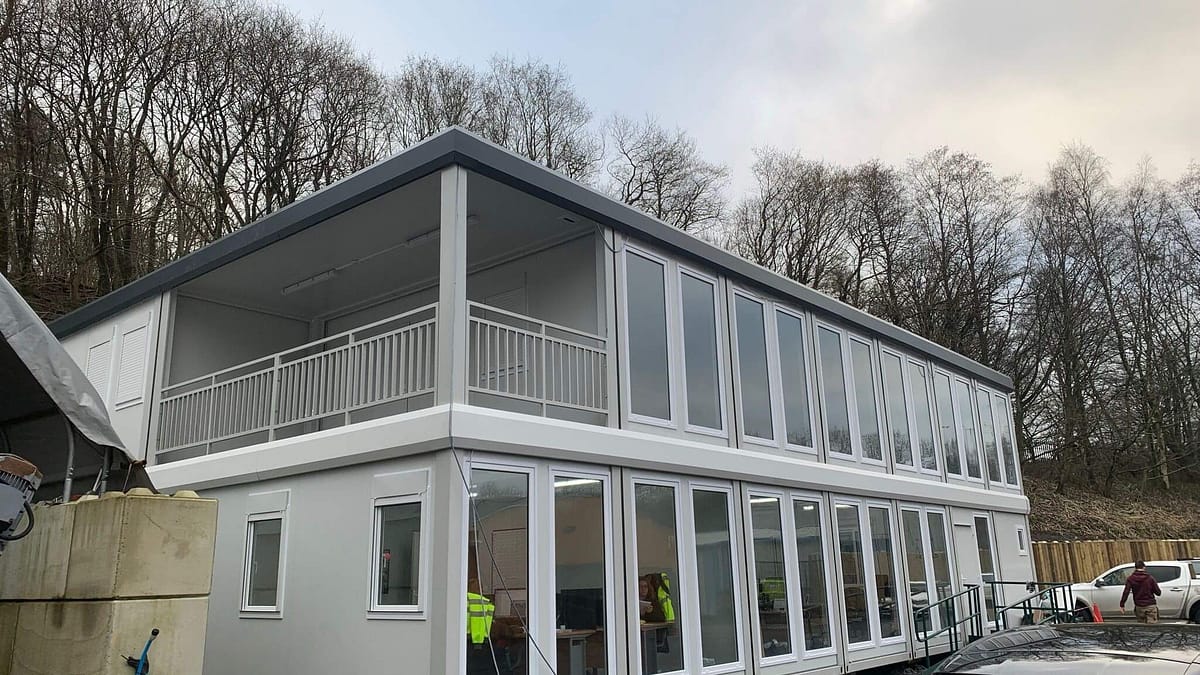 This 26 bay building (13 on the ground and 13 on the top floor), was installed for DP Cold Planing in Trafford Park
It has an internal staircase and our first external balcony.
The customer really went to town utilising the long fixed windows and two colour roof fascia for a very professional finish.
Mainly open plan internally with a reception area leading to the stairs, meeting rooms, kitchenettes and toilets.