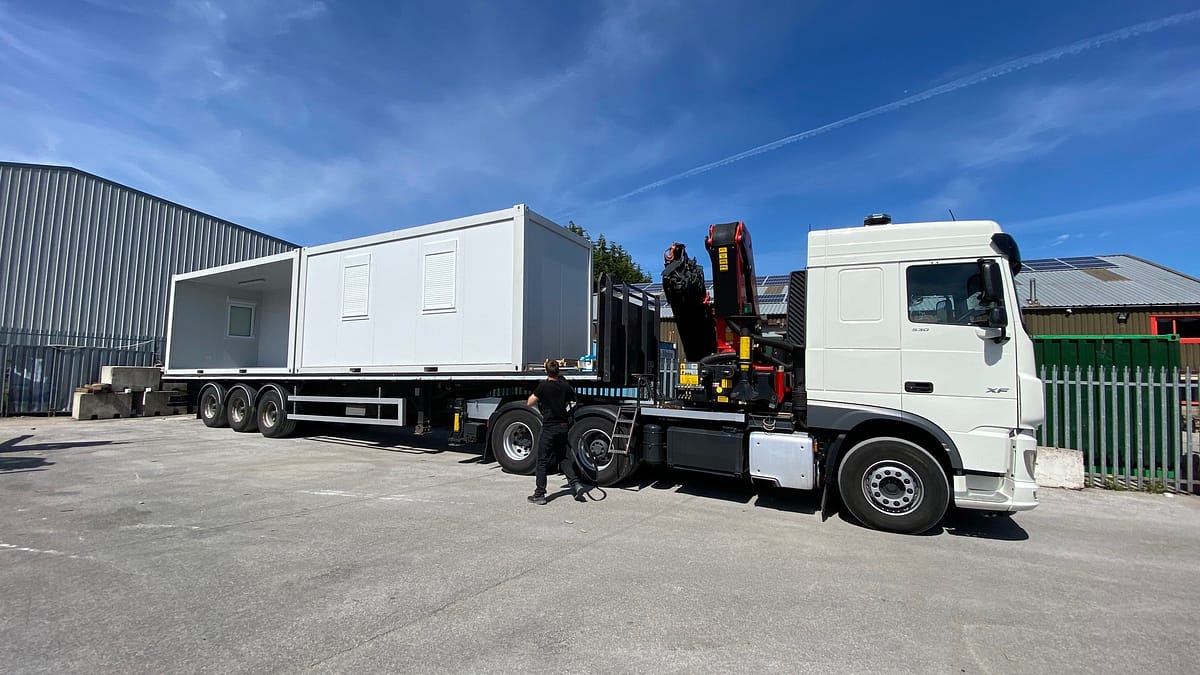 We have loaded three separate consignments to be delivered over the Irish Sea in one day.
Lowden Guitars in Saintfield, Northern Ireland has taken delivery of a two-bay building for their new offices. Delivery was made on a crane vehicle and fitters were sent to the site to connect, seal and trim the building.
Mann Crane Hire on the Isle of Mann collected two single 20′ x 8′ units. One for an office and one for a canteen with sink unit in one end.
Meegan Builders collected the first of five loads of pre-used site buildings, offices, canteens, toilets and containers for various sites across the south of Ireland.