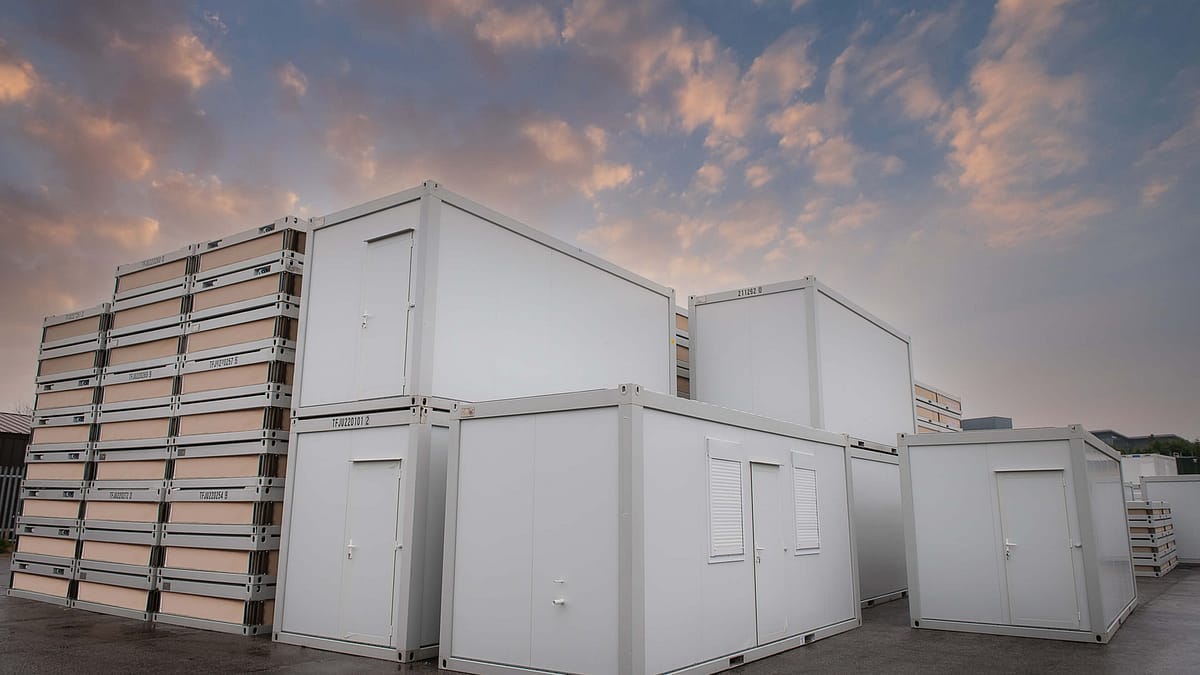 Portable buildings can be utilised across a range of sectors due to their adaptability. From small storage units to large office spaces and everything in between, these temporary structures can help you create the space you need when you need it. Let's take a look at 5 popular uses for portable buildings.
Site Office Cabins
Portable buildings are ideal for creating a temporary office space on a construction site. Traditional office buildings can be time-consuming and costly to build, whereas these structures can be ordered and installed in a short amount of time and they can be moved once the project is complete.
Our office buildings are a cost-effective way to provide your workers with a safe, secure place to work on-site for as long as you require. They come equipped with the same fittings and fixtures that would expect from a conventional building.
Secure Storage Units
Portable structures can provide you with extra space for storing materials such as vehicles, equipment, agricultural equipment, tools, and much more. These buildings are an excellent option for personal use or for businesses that regularly need to store items.
Modular School Classrooms
If you require additional space for your educational facility, our temporary structures are a great solution. They can be built in a fraction of the time that it would take to build a traditional structure and, they can be installed with minimum disruption. The renovation of a traditional building is not always possible and so portable buildings allow children to learn in a similar environment. Here at TF Jackson's, we work with the education sector to supply state-of-the-art modular and portable buildings. Our classrooms can be custom designed to align with the school's needs.
Marketing Suite
Portable buildings can be used as marketing suites to display your products or services to your clients. They are particularly useful if you are a new home developer that will need to relocate the marketing suite after a development has been completed. Our range can be kitted out with the same features that you would expect from a traditional building meaning you can rest assured that they will provide a comfortable working environment for your sales and marketing team.
Sleeping Units
Sleeping units are ideal as an on-location home from home for many different industries. If you are a seasonal worker in the Agricultural and Horticulture industry, or you work in construction and are required to work in a remote location, portable sleeping units provide the perfect solution.
We provide a variety of sleeping units, including an 8-bed unit and a 12-bed unit that each include a high-level window, a mirror, a toilet roll holder, and a towel rail in addition to several other features. Our sleeping units' adaptable interiors can be tailored to meet your requirements.
Here at TF Jackson's, we provide industry-leading, cost-effective portable and modular buildings that can be tailored to any requirements you may have. To speak to a member of our specialist team, get in touch today by calling 01298 79753 or filling out our simple enquiry form.