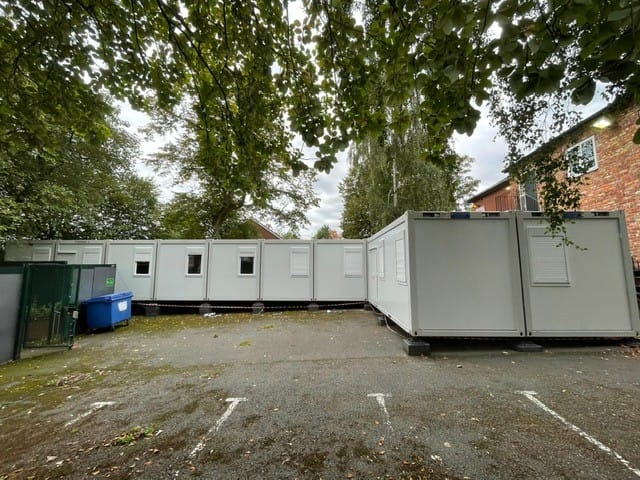 We were contacted back in June by the Orthodox Education Community in Salford, looking for additional classroom spaces for their schools. After receiving their initial enquiry, we worked closely with them to manufacture, deliver and install the portable buildings at their various sites.
Having worked with schools, universities, colleges and other organisations within the Education Sector before, we felt confident that we could produce functional learning spaces that were both comfortable and adaptable.
We experienced several challenges throughout the project due to some of the sites not being easily accessed, but this was easily overcome, one instance being with a trackway to allow access over the grass.
Our new project manager was invaluable during the site visits, planning the delivery and installation schedules.
The buildings were all installed to the timescales set by the clients and we were delighted with the end result. The client was pleased with their new portable buildings as we received this lovely testimonial:
'We were very impressed by the service provided by TF Jackson group in manufacturing and delivering the portable buildings to our site. Service was excellent and delivered on tight time scales, after service was also excellent.'
If you require additional space for your school, college or university, get in touch today. To speak to a member of our specialist team, call 01298 79753 or complete our enquiry form.