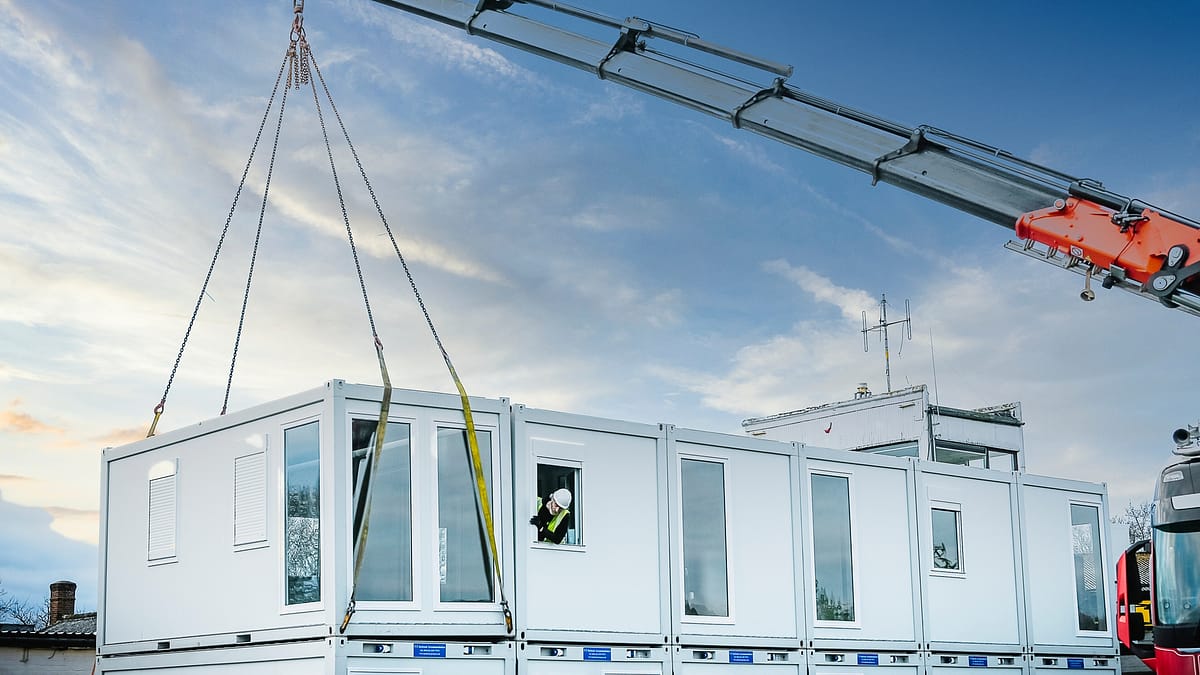 A portable site canteen is an ideal solution for organisations that operate in remote or temporary locations. Whether you are running a construction site, an outdoor event, or a mobile workforce, having a portable canteen and welfare facilities can provide a range of benefits, making your operations more efficient and your employees happier. In this article, we'll explore the top benefits of having a portable site canteen and why you should choose TF Jackson.
Convenience
One of the main benefits of having a portable building canteen is convenience. A portable building can be set up quickly and easily in any suitable location, both for short-term and long-term use, making it a convenient option for workers that don't have other food options nearby.
Improved employee satisfaction
A portable site canteen and welfare facility can also improve employee morale and satisfaction. These buildings are designed to provide a comfortable and safe space for workers and visitors to relax, eat, and socialise. By providing an on-site place for your employees to take a break and refuel, you're showing them that you value their well-being. This can help improve employee morale and foster a positive work environment.
Cost-effective
Reimbursing workers for meals or providing a food allowance can often be costly, particularly if you're working on a long-term project. A portable site canteen is a cost-effective solution for catering to your workforce.
Compliance with health and safety regulations
Having a portable canteen and welfare facilities can also help businesses comply with health and safety regulations. In many industries, such as construction and mining, employees are required to work in remote locations where access to food and water can be limited. By providing a portable site canteen, you can ensure that your employees have access to fresh and nutritious meals and clean drinking water throughout the day.
Versatility
Last but not least, another benefit of having a portable building as your site canteen is their versatility. They can be easily adapted to suit your specific requirements. Portable buildings can be modified to create the perfect solution for your team. Whether it's a large canteen and welfare unit to cater for a sizable team, or, a small portable building with a kitchenette to serve fewer employees, the possibilities are endless.
Choose TF Jackson for your portable site canteen
So, now you know that a portable canteen can provide a range of benefits for workers and employers alike, making it a worthwhile investment in your work site. But, why choose TF Jackson?
We can provide solutions that are scalable and highly configurable, which can accommodate a host of layouts ranging from basic models with minimal amenities to fully-equipped canteens with kitchens and seating areas. All of our portable buildings are constructed with high-quality materials and delivered to your site in no time at all. We also offer a wide range of other cost-effective specialist portable buildings including portable sleeper units, portable office spaces and storage units with roller shutters or full-length windows.
So, if you require a portable canteen for your workforce, get in touch today. To speak to a member of our experienced team, give us a call at +44 1298 79753 or fill out our simple enquiry form and we will be in touch.