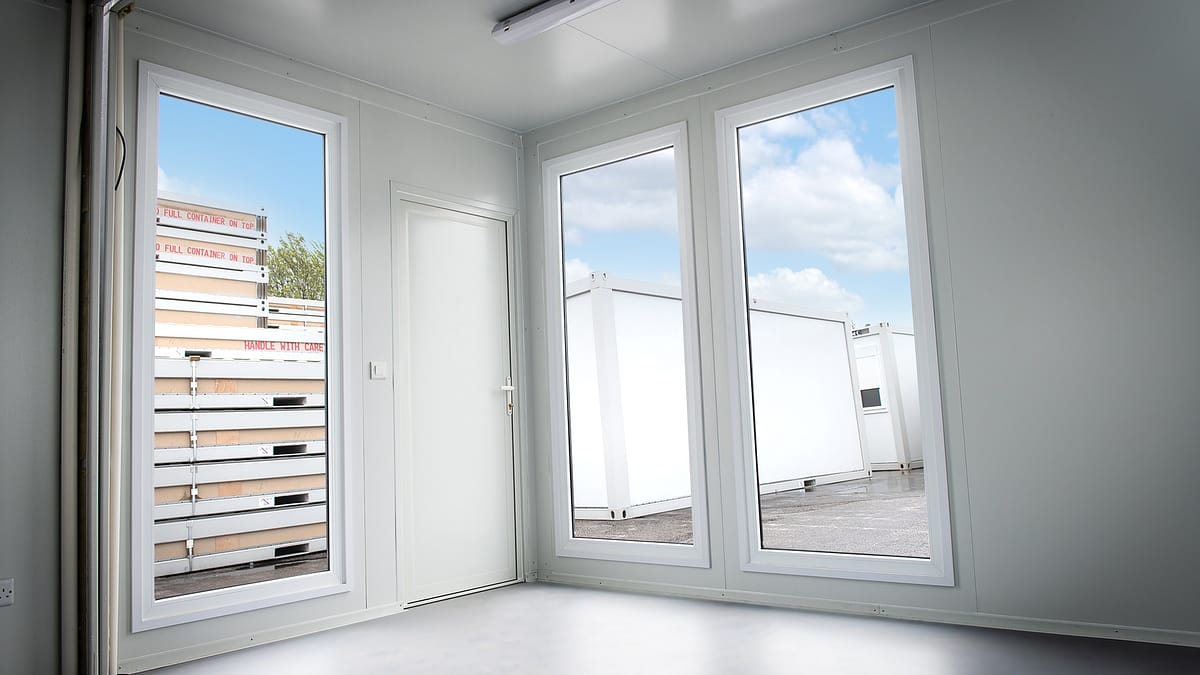 Portable offices have become an increasingly popular choice for those who need to work remotely. They provide a comfortable and inexpensive working environment. However, whilst they are convenient, they also need to be adequately heated to maintain a comfortable temperature for working in.
With the right knowledge and equipment, it's easy to heat your portable office in an energy-efficient way. In this article, we'll discuss the best methods for heating your office space and how to do it cost-effectively.
Why should you heat your portable office efficiently?
There are many benefits to heating your portable office efficiently. The most obvious is the cost savings. With an efficient heating system, you can reduce the amount of energy that your portable office uses and save money on your monthly energy bill. Additionally, you can help lower your carbon footprint by using less power and producing fewer emissions. Efficient heating will keep your portable office comfortable all year round, no matter the weather outside.
Different Heating Options for Portable Offices
When it comes to heating your portable office, there are several different options available. The right option for you will depend on the size of your office, your budget, and your personal preferences. The heating options include:
Electric heater
One of the most common options is an electric heater. These are relatively easy to get hold of and use, and they can be moved from room to room if needed. However, running costs can be high when it comes to electric heaters, making them more suitable as a short-term solution and not as the main heating source for your modular office.
Gas heater
Another option is a gas heater. These are more expensive to buy than electric heaters but also more powerful and can heat a larger space more quickly. However, gas heaters are designed to heat every area of the space and since warm air rises, a lot of energy goes to waste in heating the air at the ceiling.
Finally, last but not least, another option for heating your portable office space is an infrared heating system. Infrared heaters focus on a certain area and provide all their heat in that space, therefore, no energy is wasted heating areas that don't need to be. Computer-controlled infrared heating systems (CCIR systems) typically use far less energy than conventional heating systems, creating a more cost-effective, energy-efficient solution.
Why choose infrared heating for your modular building?
Infrared heating systems are the way of the future. Expensive, fossil-fuel heating systems will eventually be phased out in favour of more cost-effective, sustainable CCIR systems. So, if you're looking to increase your building's energy efficiency, as well as save money on heating bills, an infrared heating system is the solution.
Are you looking to heat your portable office?
If you're looking to heat your portable office, look no further. Here at TF Jackson, we ensure that we are not only providing our customers with cost-effective modular solutions, but we are also helping them with low-cost heating options.
We have chosen to work with Ambion Infrared Heating so that we can provide you with a CCIR heating system that will significantly reduce your energy consumption and carbon emissions as well as save you money on heating.
To speak to one of our experts about this heating option, or, for more information about the portable office options that we can provide, please call us on 01298 797 53 or fill out our simple enquiry form.