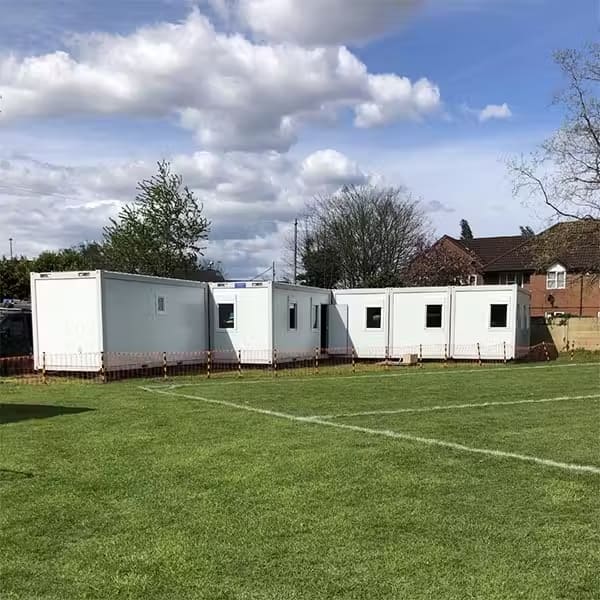 Mobile classrooms are a great way to add extra capacity to your school or education facility. These compact structures can be installed almost anywhere, and they're a useful temporary solution when you need to quickly and affordably increase the number of students you can accommodate.
Whether it's for use during a construction project or as a permanent solution to accommodate extra students, mobile classrooms are an excellent addition to any school site. Let's take a look at some of the benefits of mobile classrooms and why they might suit your school.
What are the benefits of mobile classrooms?
Portable classrooms are easy to transport, cost-effective and can be set up just about anywhere. They offer a wide range of benefits including:
Easily modifiable
One of the biggest benefits of modular solutions is that they're adaptable and can be fitted with extra walls, lighting and sockets to ensure they are fully equipped and fit for purpose. They can be modified to meet a variety of needs including classrooms, offices, workshops and meeting rooms.
Fast construction
Modular classrooms can be constructed quickly, in a fraction of the time that it would take to build a traditional building. Due to their quick construction, normal school operations will not be disrupted and students can continue with what's most important their education.
Money saving
Portable classrooms are a cost-effective way to add space to your school. They allow you to expand your capacity to meet student needs without having to build additional, costly facilities.
Environmental benefits
This might not seem like an obvious one, but portable buildings have more environmental benefits than building traditional brick-and-mortar buildings. In fact, modular buildings reduce energy consumption during the building process by up to 67 per cent. These types of buildings can also be recycled after use, minimising the overall impact on the environment.
Flexibility
Modular classrooms are flexible in terms of the time they are needed for. If you're experiencing a temporary increase in the number of students you need to accommodate, they can help you fit more students on your site temporarily and then sold or recycled after they are no longer needed.
After working with schools, colleges, universities, and other educational authorities and organisations for many years, we are aware that creating a functional learning space alone is insufficient; it also needs to be welcoming, comfortable and adaptable.
If you choose TF Jackson, you can be confident that our team uses high-performance insulation in the construction of all of our modular structures, enabling you to stay warm when you need to without relying on heaters or radiators.
If you would like more information about a mobile classroom, please contact us at 01298 79753 or fill out the enquiry form and a member of our team will be pleased to assist you.