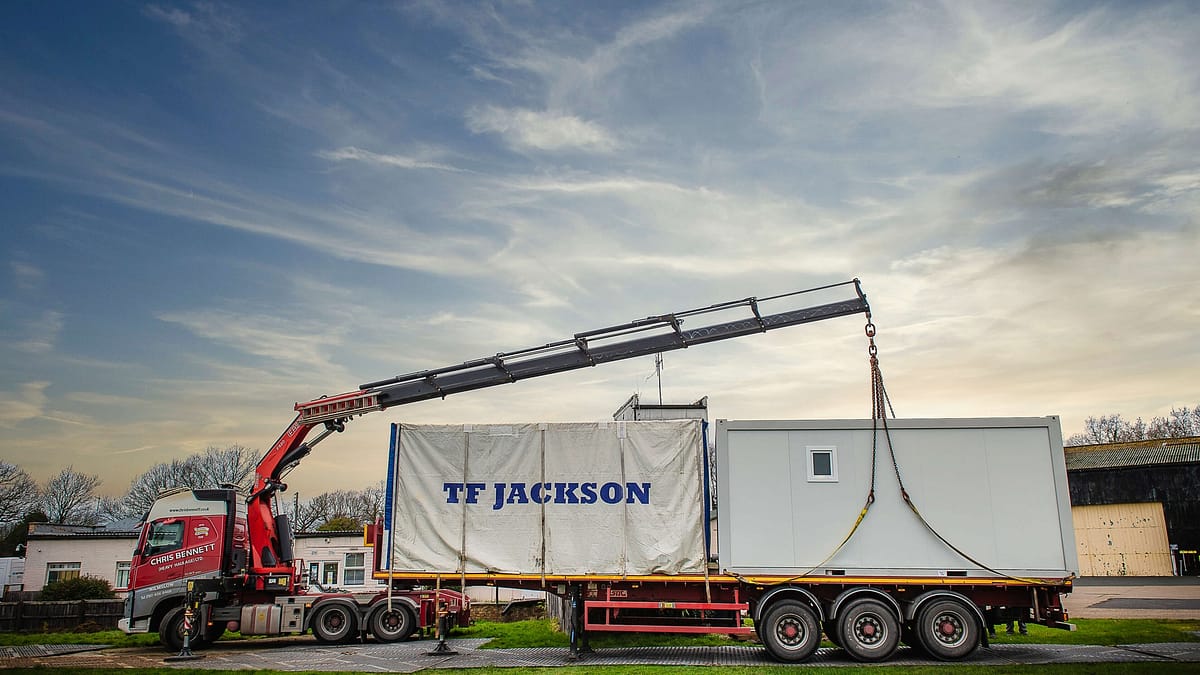 If you're exploring the idea of purchasing a new modular office or a building for a seasonal business venture, firstly you're in the right place and secondly, it's understandable that'll you'll probably have some questions. In this blog our modular and portable building specialists will answer one of the most common questions that we get asked, how long do modular buildings last?
What is a modular building?
Starting with the basics, we thought we should explain what a modular building actually is. A modular building is a pre-fabricated structure that is built off-site in a factory. The units are later transported to the construction site where they are installed. These buildings are constructed from the ground up, meaning they're structurally sound from the very start. This means that these structures are often more energy efficient and sustainable, in comparison to traditional buildings.
Why are modular buildings so popular?
We have seen a huge growth in the use of modular cabins for a variety of projects over the last few years and it's easy to see why they are so popular. They are an affordable and efficient alternative to traditional buildings that can be constructed in a fraction of the time. They are utilised for a range of different uses across multiple sectors.
How long do modular buildings last?
Modular buildings can last virtually as long as traditional buildings. However, how long they last largely depends on the materials used in their construction and, how well they are maintained. They are designed with a long-life span in mind in such a way that they can withstand extreme weather conditions and remain structurally sound for many years. Here at TF Jackson's all of our buildings, are weatherproof, insulated and highly durable and if maintained properly they can last for 30 or more years, sometimes longer.
Looking for a high-quality modular building? We can help…
Our specialist team handcrafts each modular building at our factory. Constructing each building in a controlled environment enables us to ensure unrivalled quality control before transporting it to your site.
Whether you are in the UK or further afield, our delivery and installation teams will deliver your new units and install them properly, ensuring that your building is in good hands. All we ask is that you prepare the groundwork before we deliver the units.
So, now you know how long modular buildings can last, we're here to help. If you are considering a modular cabin for your project or would like to know more about how you could benefit from our range of modular construction options, our team are happy to answer any questions you may have.
Get in touch today by calling 01298 797 53 or completing our online enquiry form.