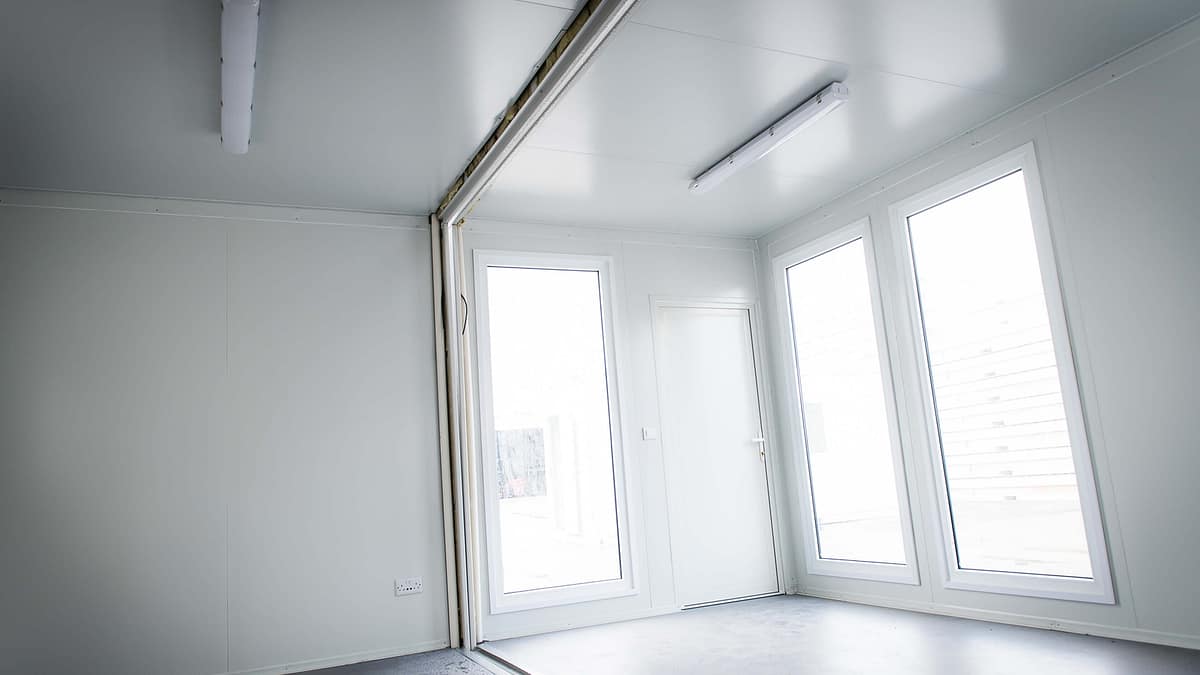 The last few years have seen significant growth in the demand for portable office buildings and it's easy to see why. Portable offices are lightweight, yet durable buildings that are preconstructed and can be easily transported from location to location, making them the ideal solution for many industries. This blog will explain the benefits of a portable office building and how we can develop the perfect solution for your business.
Fast construction and Installation
For many businesses, time is of the essence and they require extra space at short notice, and unlike traditional office buildings that can take months or even years to construct, portable offices are constructed off-site and installed in a matter of weeks. In fact, the construction and installation of a portable building can be up to 60% less than the construction time needed for a permanent building.
Cost-effective
An obvious benefit of portable buildings is that they are much lower in cost to construct than brick and mortar buildings. Permanent buildings require expensive materials and labour costs, whereas portable office buildings are pre-fabricated off-site using cost-effective materials in no time at all.
Convenient
Let's face it, portable solutions are more convenient. Once your building has been built to your specific requirements it will be transported to the site, this eliminates any disruption that would have occurred with the construction of a traditional office building. And, the best part is, once your project is completed, you can easily transport your building to its next location. As well as this, portable buildings can also be kitted out with exactly the same features and fitting that you would expect from a traditional office building, no one will notice the difference.
Flexible
Portable office buildings provide flexibility that traditional buildings do not. Our wide range of solutions means that we can provide you with the ideal size and style portable solution for your business. Here at Tf Jackson's, we provide portable office spaces for a variety of uses including mess rooms, drying rooms, marketing suites, toilets, meeting rooms and secure storage rooms, all of which can be adapted to suit the specific needs of your business.
Durable
As with all of our portable solutions, our office buildings are built using high-quality materials and sectional components to create reliable and durable portable buildings. Each new portable building is built by hand at our headquarters in Buxton meaning you can rest assured that you will receive a quality product every time.
Why choose TF Jackson for your portable office building?
TF Jackson is well known throughout the industry for our extensive range of portable office solutions.
If you're looking for a cost-effective solution for your site, we can help. We can provide you with a range of options that can be delivered to any site throughout the UK and worldwide if required. All of our portable office buildings are assembled to order and the layout can be altered to suit your site. Get in touch and speak to a member of our friendly sales team on 01298 79753 or fill out our simple enquiry form.